Your Complete Guide to Understanding Home Health Care
Are you trying to stay independent at home, and out of the hospital as much as possible? Do you need help from a nurse, physical therapist, occupational therapist or speech therapist to be able to do that? If you find it difficult to leave your home, home health care may be the answer.
In this guide, you'll learn all about home health care, including eligibility requirements, how to find the right home health care provider for your needs and more. We'll answer frequently asked questions about home health care such as:
Who qualifies for home health care services?
What services do home health agencies provide?
What types of home health professionals will visit me?
How much do home health care agencies charge?
Does Medicare cover home health care?
What's the difference between home health and home care, hospice and other types of care?
How does home health care work?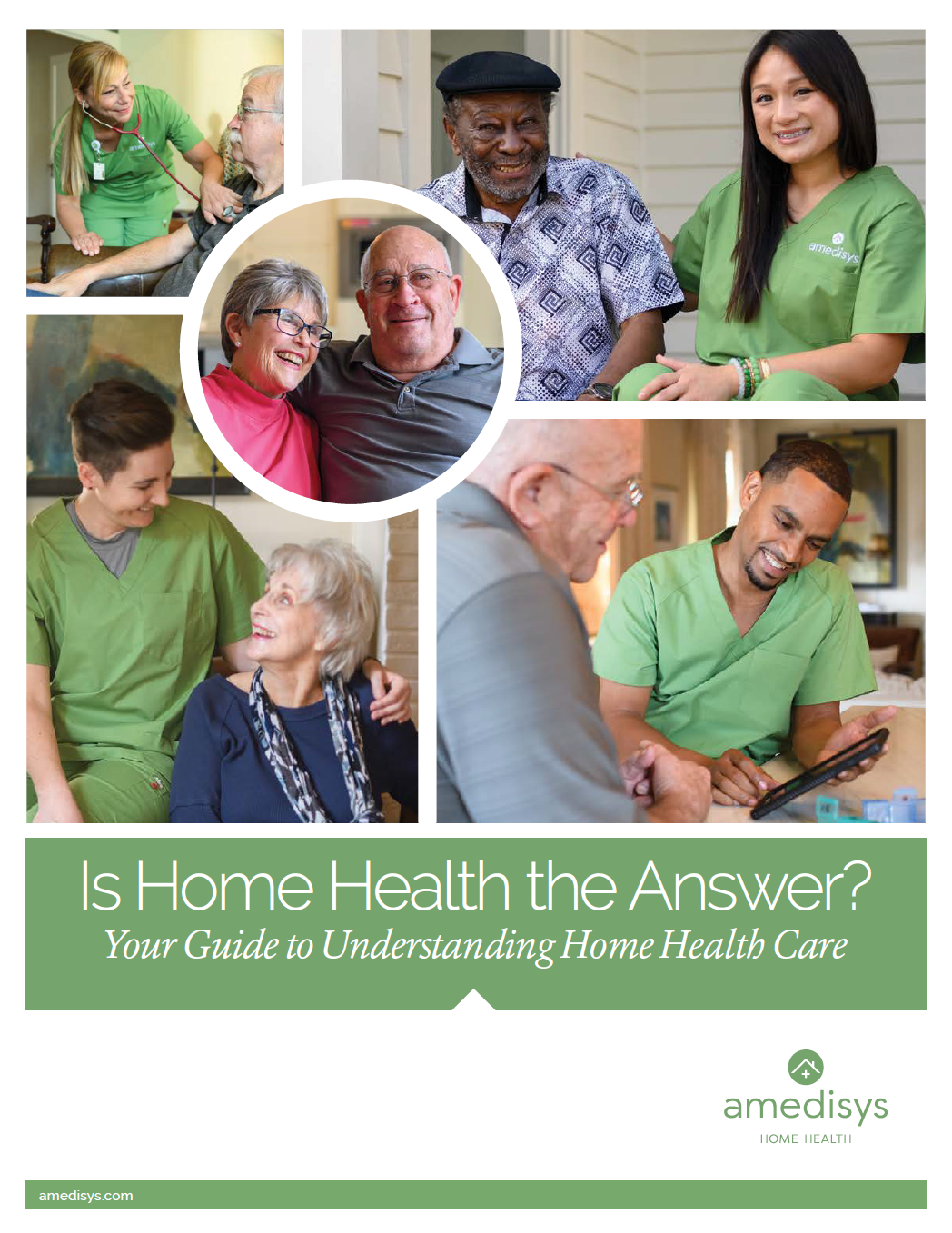 Download the Complete Guide
Download a PDF version of this Home Health Guide to reference this information and share with your loved one.
Download