Military service members often come home with special issues that remain unresolved for decades. They may have seen combat and even witnessed comrades die in battle. Yet they may tuck the trauma away deep down inside, never saying a word about their wartime experiences to family or friends. Only in hospice, perhaps in a conversation with a nurse, volunteer or member of the clergy, might those memories surface, finally allowing for a healing of the heart and soul.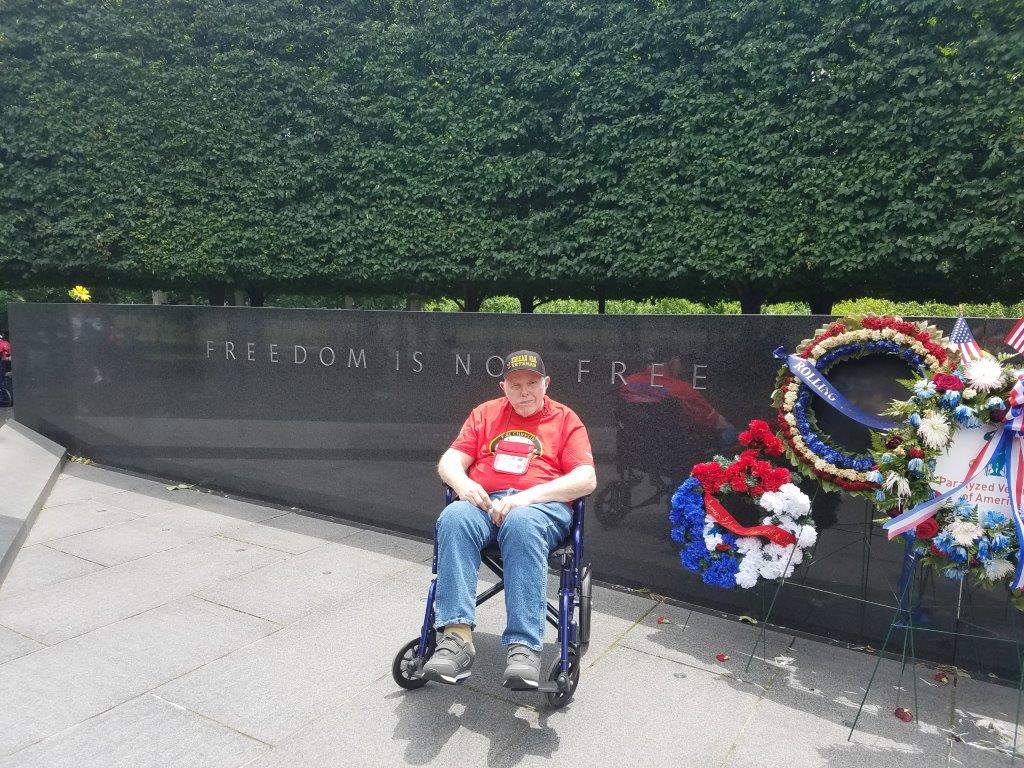 Amedisys is proud to participate in the We Honor Veterans program. In fact, 90 percent of our hospice care centers are participating in this program!
What is We Honor Veterans?
We Honor Veterans is a national awareness campaign conducted by the National Hospice and Palliative Care Organization in collaboration with the Department of Veterans Affairs. Its goal is to help hospice professionals better understand the challenges veterans may be facing due to illness, isolation or traumatic life experiences and guide them to a more peaceful death.

"The best part of my job is hearing the veterans' stories. We wouldn't be here without them, which makes me appreciate my job so much more. I am privileged to be able to honor them and meet them. And I am happy to work at a place that goes above and beyond for veterans." - Kristy Corbett, Hospice Volunteer in East Providence, Rhode Island
Hospices earn their We Honor Veterans levels (1 through 4) in the program by completing activities that increase awareness while educating caregivers and community members on the unique issues facing veterans at the end of life. The higher the level, the better able the hospice agency is to meet the needs of veterans. That designation is used to help Veterans Affairs staff and veterans identify hospices that have made a commitment to offering veteran-specific care and services. Because of our commitment to serving veterans and their families, two Amedisys hospice care centers were selected to pilot the We Honor Veterans Level 5 program.
One out of every four Americans dying is a veteran.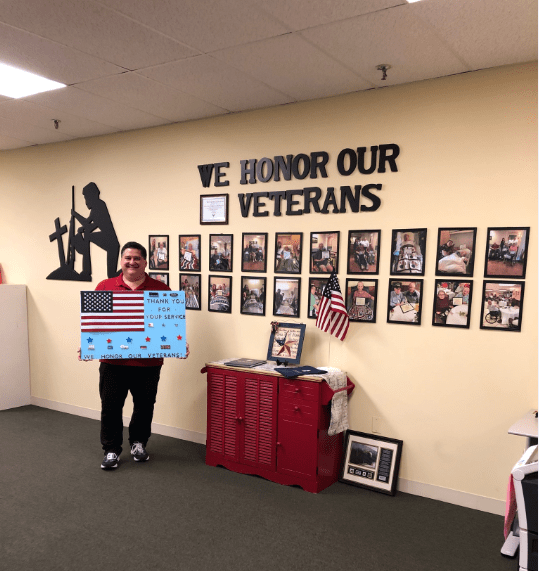 Amedisys strives to make sure our veterans have access to excellent hospice care and the opportunity to die with dignity. Just as our veterans served, so should we serve our veterans.
Hospice Care Services for Our Nation's Heroes
Many of our hospice care centers offer special hospice services for veterans. Offerings vary based on location, but here are some of the ways Amedisys hospice agencies pay special tribute to our veteran patients:
A full military history so we can individualize hospice care for every veteran patient
Personalized care plan that addresses unique end-of-life issues facing veterans such as post-traumatic stress disorder, survivor guilt and chronic pain
Medication, supplies and equipment
Specialized training that equips our teams with military cultural competence
Special ceremonies and services such as Vet-to-Vet cafes, We Honor Veterans pinning ceremonies, support groups and assistance with Veteran Honor Flights
Special recognition and honors on military commemorative dates, such as plaques, poems or gift bags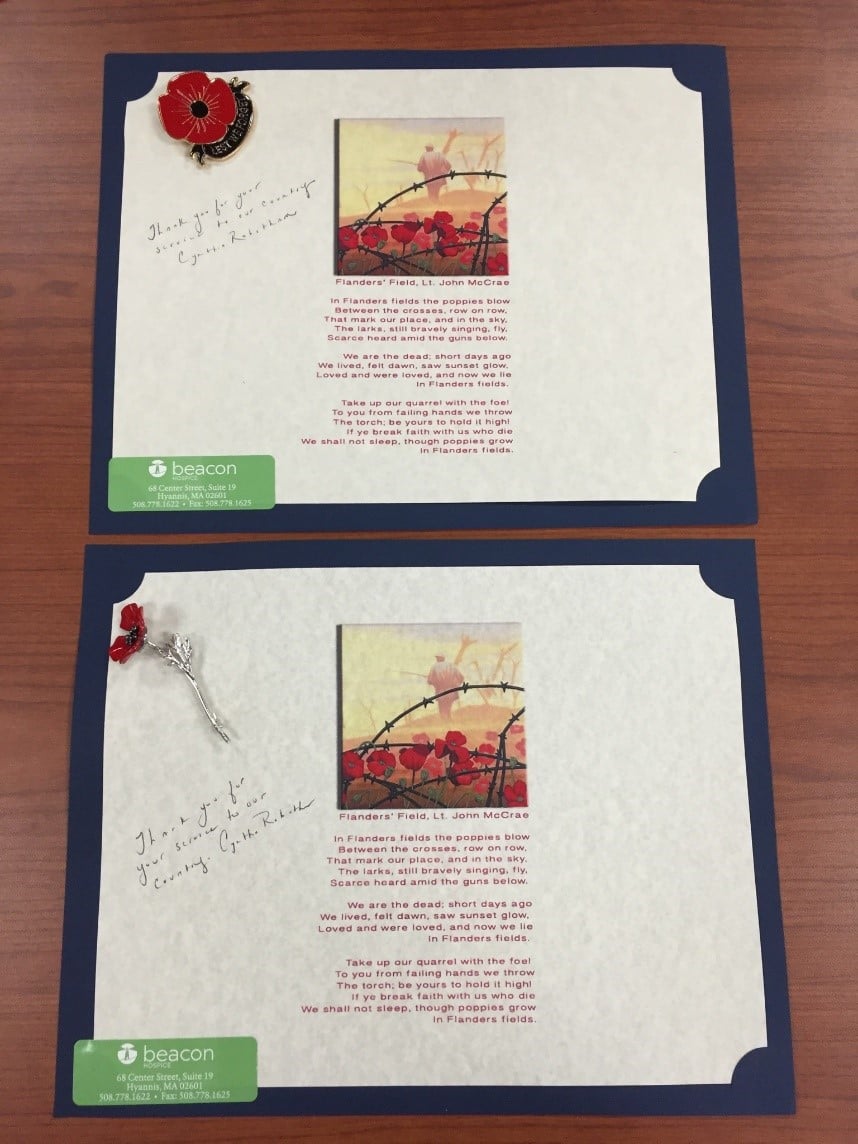 "I have met exceptional people doing this job. I never recognized what it was like to be a young person and go off to war to serve your country. They left their spouses and children. They made such huge sacrifices and came back with physical and emotional scars, yet so many were never even thanked. I have a tremendous respect for them." Karen Powell, Hospice Volunteer Coordinator in Metheun, Massachusetts. 
Our Veterans Hospice Team
Our interdisciplinary hospice teams are made up of caring professionals. We are passionate about giving veterans high-quality, compassionate care at the end of their lives and showing our appreciation for their service. Depending on each veteran's needs, patients may benefit from the expertise of:
A hospice nurse to manage pain and other symptoms
Hospice aide who helps with daily care
Social worker who supports emotional needs and works through practical issues
Veteran-to-veteran volunteer who provides camaraderie, check-ins and respite care
Bereavement counselor to support families as they cope with grief
Chaplain for emotional and spiritual support