Going the Extra Mile for Veterans
November 10th, 2022
Amedisys hospice teams are specially qualified to care for veterans at the end of life with so many of our care centers certified with the We Honor Veterans program, a national awareness campaign by the National Hospice and Palliative Care Organization and the Department of Veteran Affairs. 
Veterans have unique challenges at the end of life, including dealing with PTSD, chronic pain from the physical demands of military service, depression and traumatic grief and survivor's guilt. 
Beyond caring for these needs, our teams go above and beyond to honor those who served our country. Here are just two examples from our team in Elizabethton, Tenn.
National Cemetery Burial
This care center recently had a patient on service that was estranged from his children. Because he didn't have any caregivers, he was placed in a facility. As a Vietnam Veteran, he wanted to be buried at the National Cemetery. Alexis, a social worker, went the extra mile and worked with the VA to have him cremated and interred at the cemetery in Johnson City, TN.
The Elizabethton care center team attended his service earlier this month. Afterwards, Alexis received the American flag and the rounds discharged from the guns fired at the ceremony.
"We are grateful that he chose us to be his hospice providers. He served his country and deserved to be honored for his duty," shared Rebecca Mott, Clinical AVP.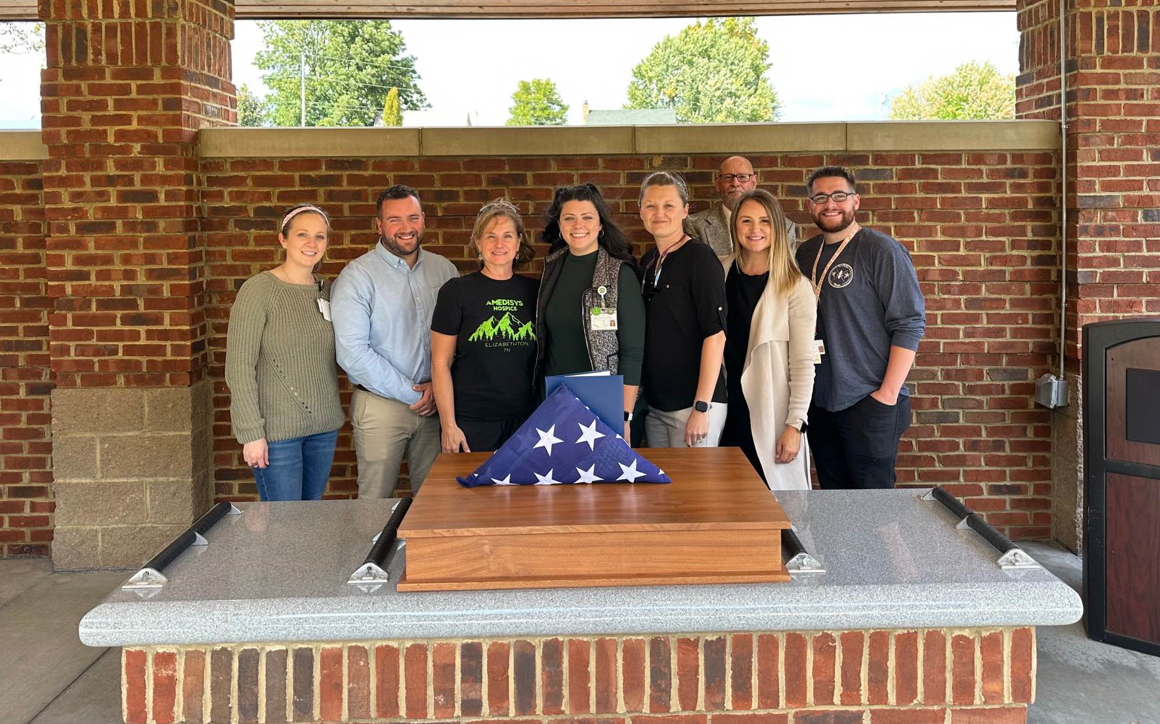 Receiving Proper Recognition
Another patient had been wounded in combat during the Korean War but refused to be taken by medics. The family had worked for years to secure a Purple Heart, but the facility where the records were kept burned down. 
Last month, political leaders met with the patient and the family to promote him to the rank of Colonel and present him with a medal and American flag that had been flown at the Capitol in his honor.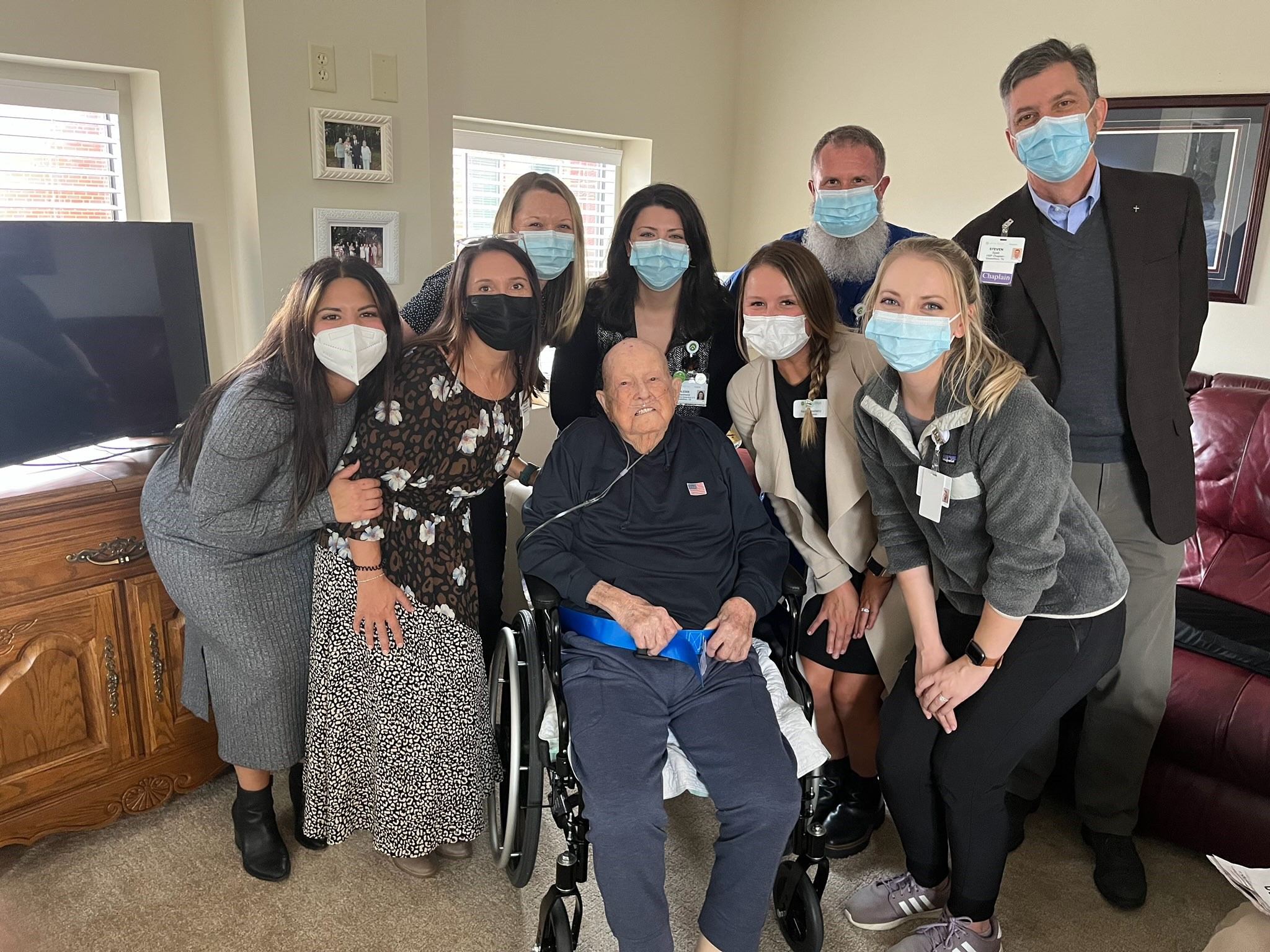 Thank you to all our hospice care centers who take such great care of our patients and, in particular, our nation's heroes.